Gravel Bikes
Gravel Bikes
Gravel is here, and it's the new breed of cycling. Sure, riding drop bars on dirt isn't a new thing. Folks in the countryside will rightfully point out that it's been a way of life for many cyclists for as long as people have been turning circles. Shoot, even old codgers remind us that the Tour de France began on gravel roads way back in the days of yore. But these days, there are more eyeballs on the gravel riding scene, more legs in the game, and more minds opening up to the wonderful world of off-road adventure. And it's awesome. That's why we created the Breed and the Broam. To chase the sunset across empty gravel roads. To discover a new perspective along our local trails. And to further expand the incredible freedom a bicycle can offer. So whether you're just discovering a new way of riding, or are a dyed-in-the-wool gravel grinding veteran, we've got a gravel bike for you.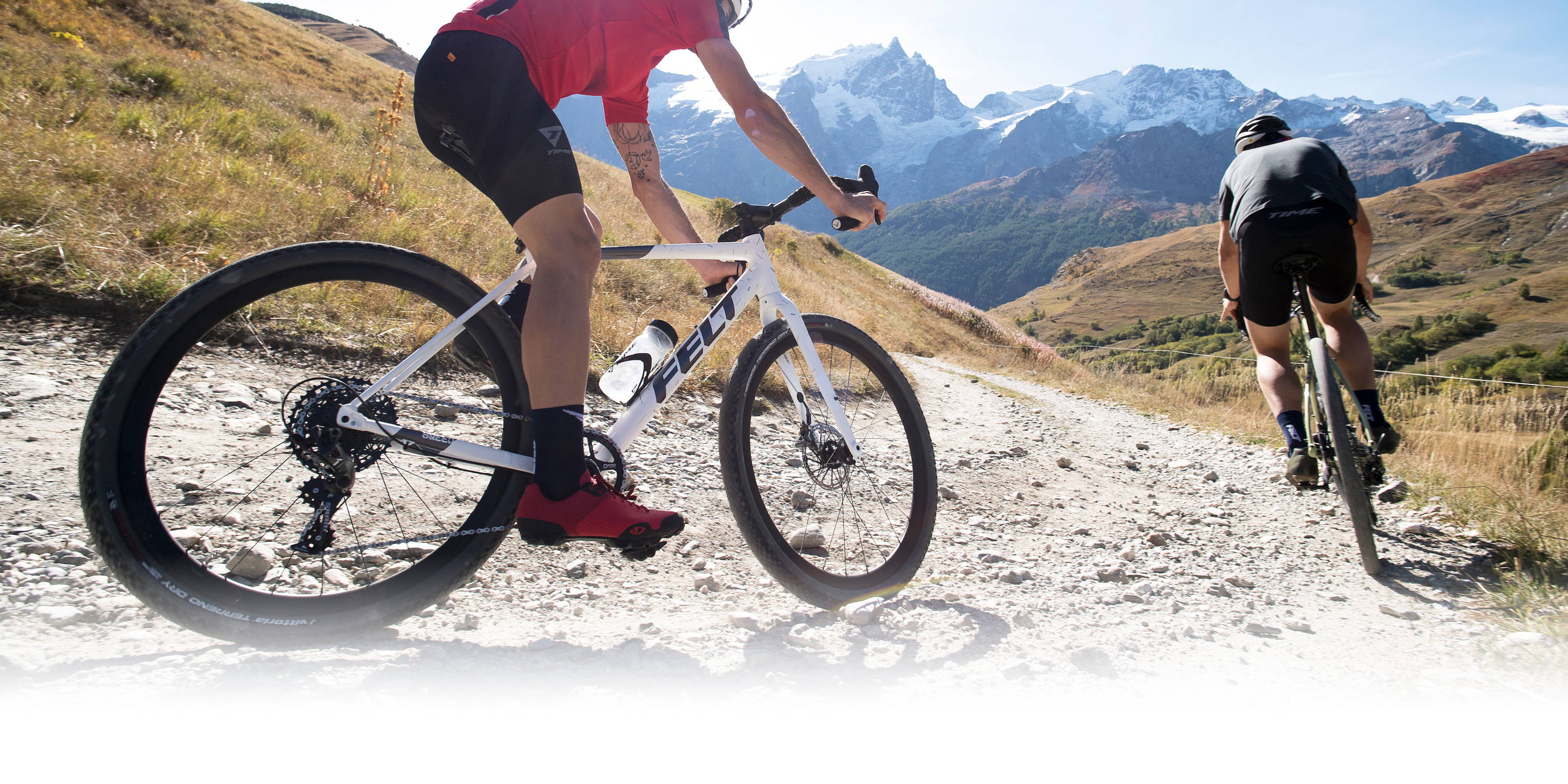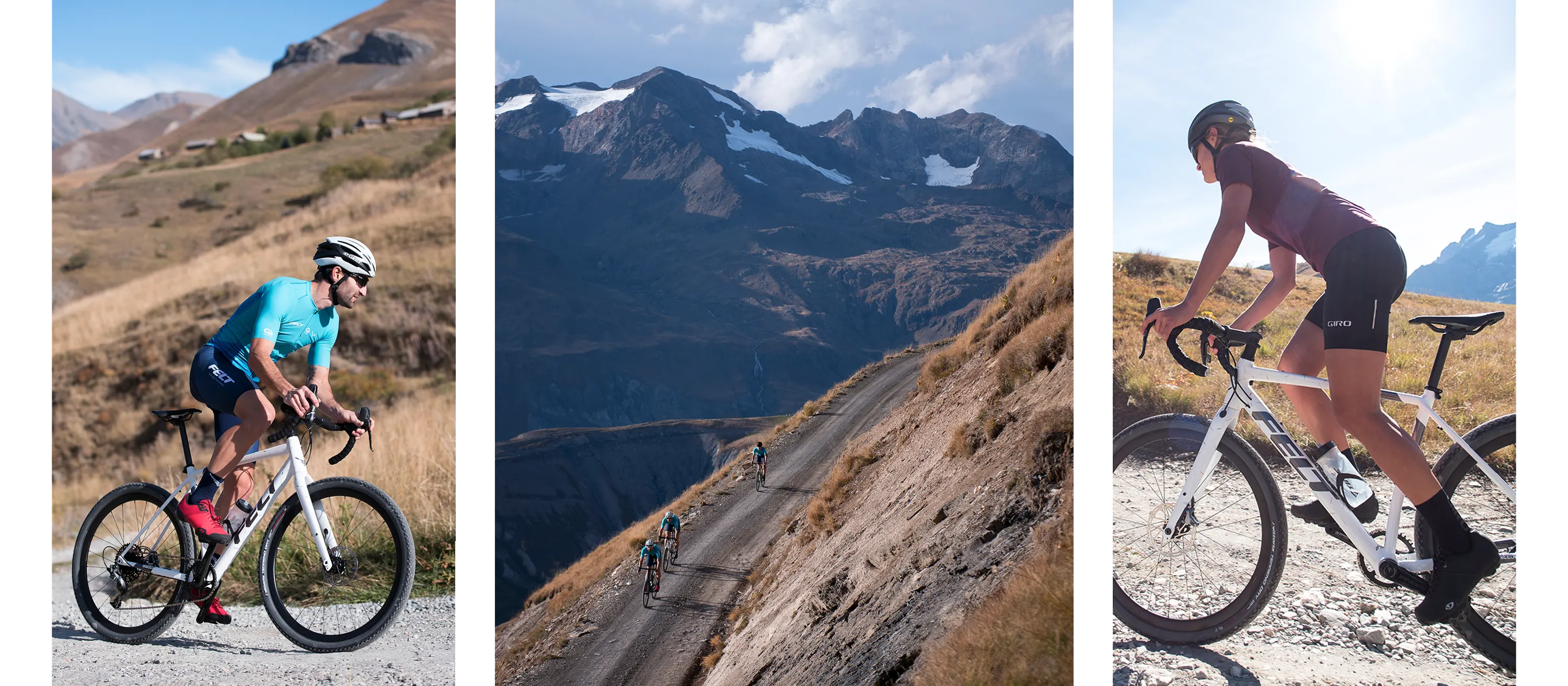 WHERE THE PAVEMENT ENDS, ADVENTURE BEGINS
TWO FLAVORS OF GRAVEL GEOMETRY
In this day and age of hyper focused bikes designed for only one purpose, it takes a truly special kind of bike to perform across a variety of conditions. The essence of a gravel bike is its geometry. We developed the Breed and Broam platforms after years of testing drop-bar bikes across every road, trail, and off-highway route we could find. It's on the gravel where these bikes truly shine. Loose terrain demands ultra precise steering control, while epic adventures across open country demand the ability to handle the rough stuff all day long. If you're looking to get rowdy and racy, the Breed is your steed. If you're after a more stable ride quality and an upright riding position, then the Broam is your jam.
DUAL WHEEL COMPATIBILITY
Who says you can't have it all? Different wheel sizes give you the freedom to run whatever size or type of tire you wish. That's why we made both the Breed and the Broam compatible with both 650b and 700c wheel sizes. The Breed comes standard with 650b hoops which, combined with its plush gravel tires, preserves the Breed's geometry for a road bike feel but with mind-blowing cushion for off-road trails. The Breed can also be outfitted with the traditional road bike wheel size of 700c, if that's your thing. On the flip side, the Broam comes stock with 700c hoops, but can take 650b wheels, too. No matter which bike you choose or what wheels you run, you'll have the ability to use some huge rubber, so no route is unreachable.
TIRE CLEARANCE
For the roughest of roads, gravel or otherwise, fatter tires are more fun. Period. Recognizing the trend for wider tires and rims, Felt engineers designed both the Breed and Broam to accommodate the vast majority of off-road- and gravel-oriented tires on the market today. In the name of both safety and performance, ISO standards call for 6mm of clearance on either side of the tire on bikes like the Breed and Broam. This means that both bikes can utilize up to a measured 45mm-wide tire on a 700c wheel, or a 2.1-inch-wide tire on a 650b wheel.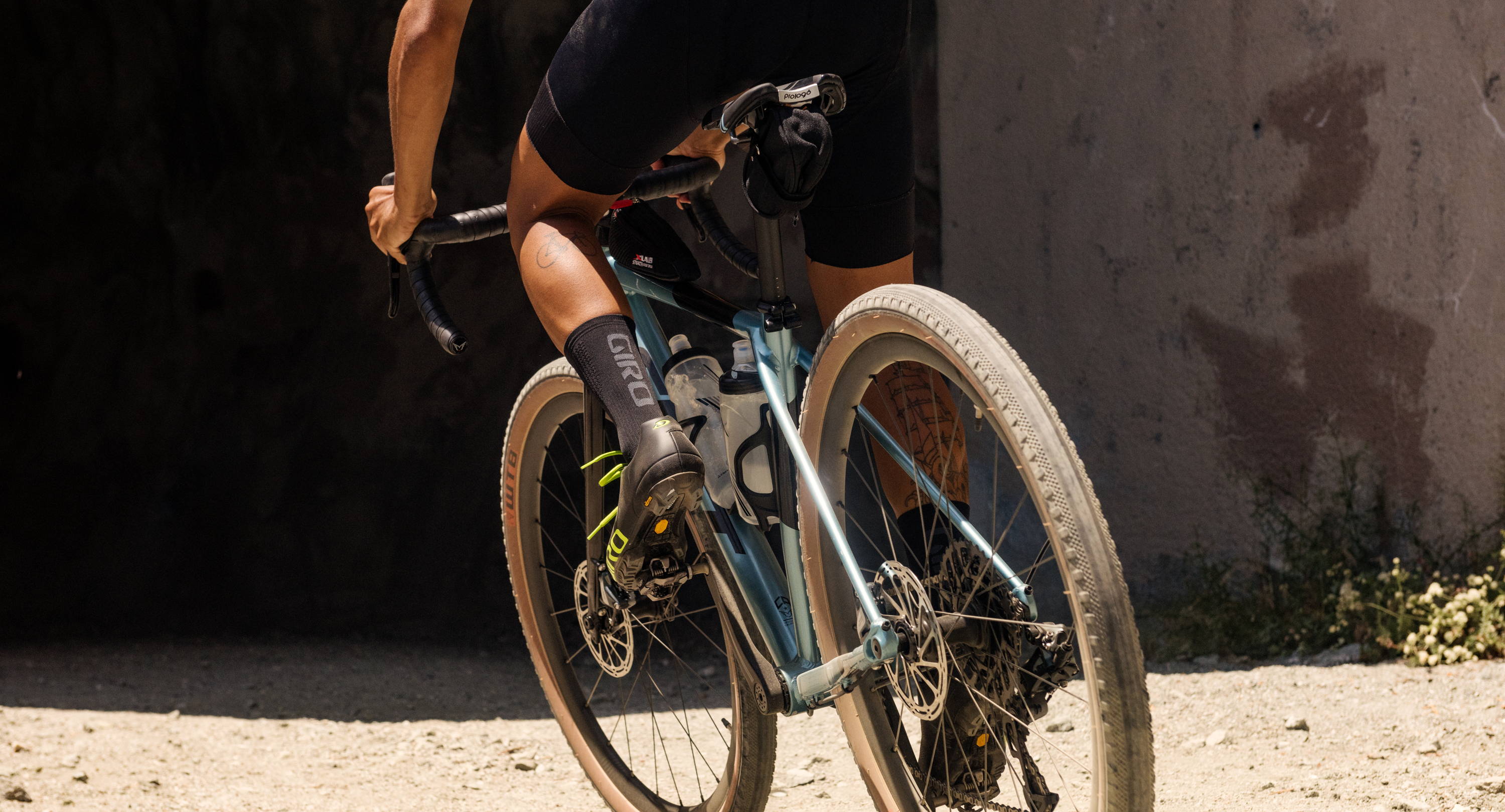 DISC BRAKES & THRU-AXLES
Disc brakes are the new standard for drop-handlebar bikes in all riding conditions. They provide more stopping power, greater modulation, and more consistent performance than rim brakes, especially when the weather turns nasty. Both the Breed and Broam utilize the Flat Mount disc brake standard for the best in performance and security, as well as clean aesthetics. Complementing both bikes' disc brakes are 12mm thru-axles, which provide a more secure interface over traditional quick-release skewers, along with better stiffness for quicker acceleration, better handling, and crisper shifting.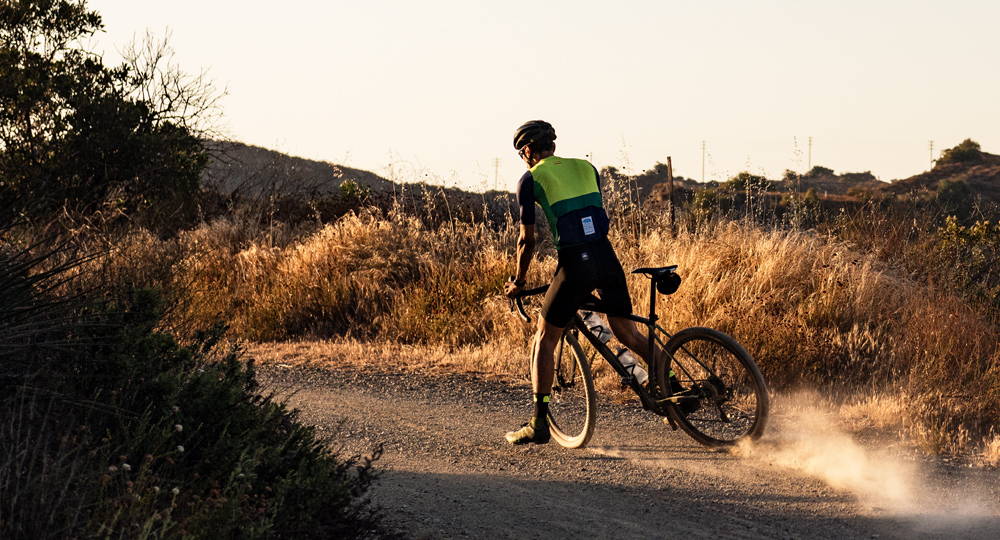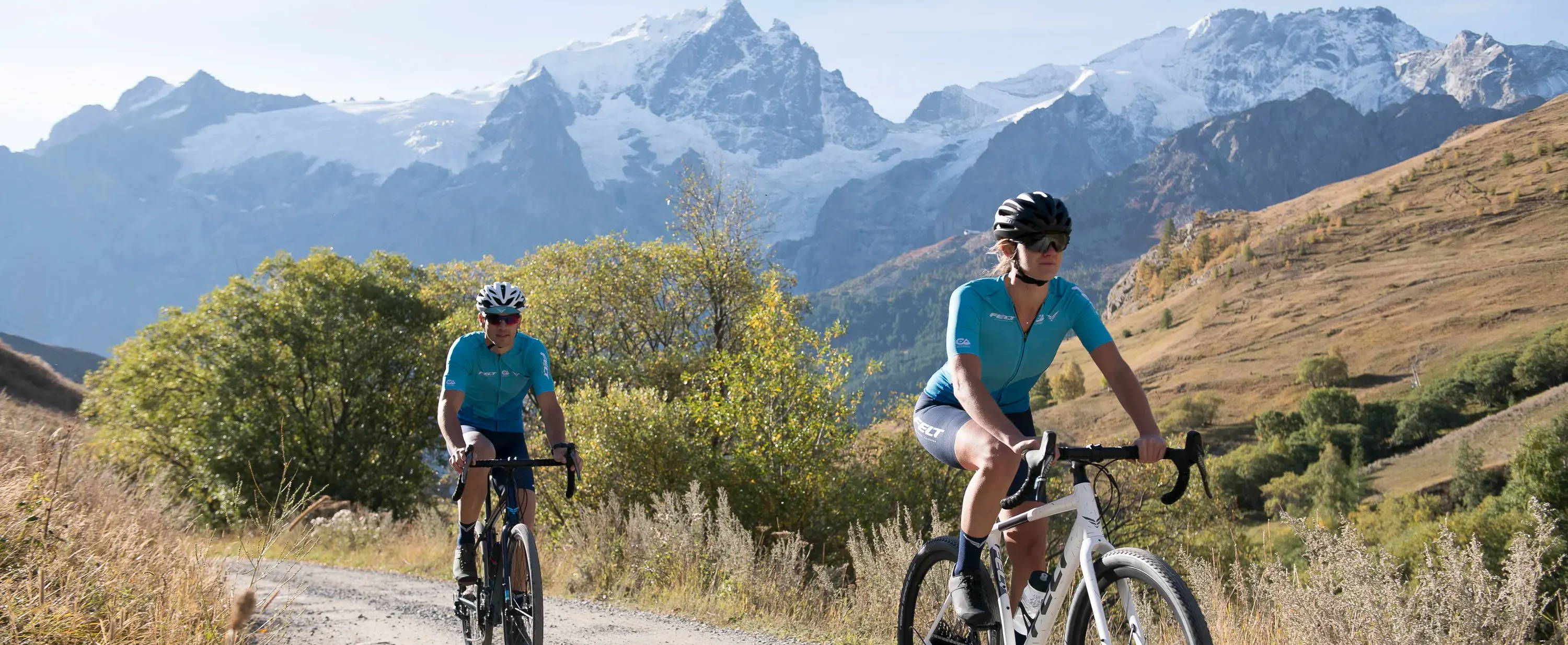 SLEEK STORAGE SOLUTIONS
Whether it's a spare tube, tool kit, or some snacks, all-day riding excursions may require extra supplies. Both the Breed and Broam feature a mounting location along the top tube for installing a "bento box" storage bag. The two-bolt setup features standard water bottle cage spacing, which gives riders the freedom to utilize a wide selection of aftermarket storage solutions. For those who get extra thirsty during a long day in the saddle, the Breed and Broam also feature three water bottle mounting locations inside the front triangle (for frame sizes 51cm and larger).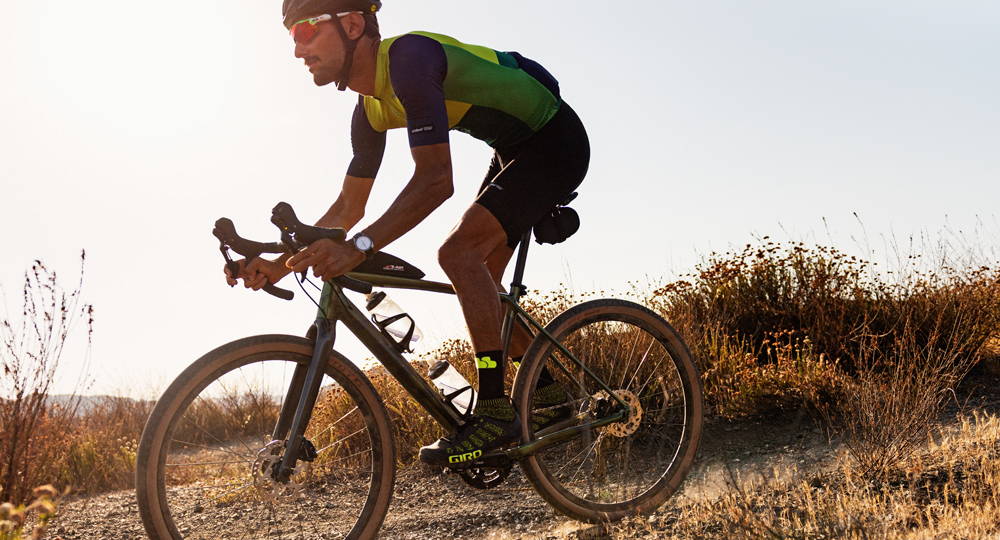 RACK & FENDER CAPABLE
Looking for a ride that can haul enough gear for a weekend bikepacking adventure, or everything you'll need on your daily commute? The Breed and Broam have you covered. They come with a fender hardware kit in order to mount the majority of rain-combatting options on the market, and they also features cleverly hidden rack mounts for both utility and sleek aesthetics. Simple integration means that when it's time to ditch the baggage and race your buddies up and down technical trails, both the Breed and Broam are ready—like a superhero shedding its street clothes to speed off and save the day.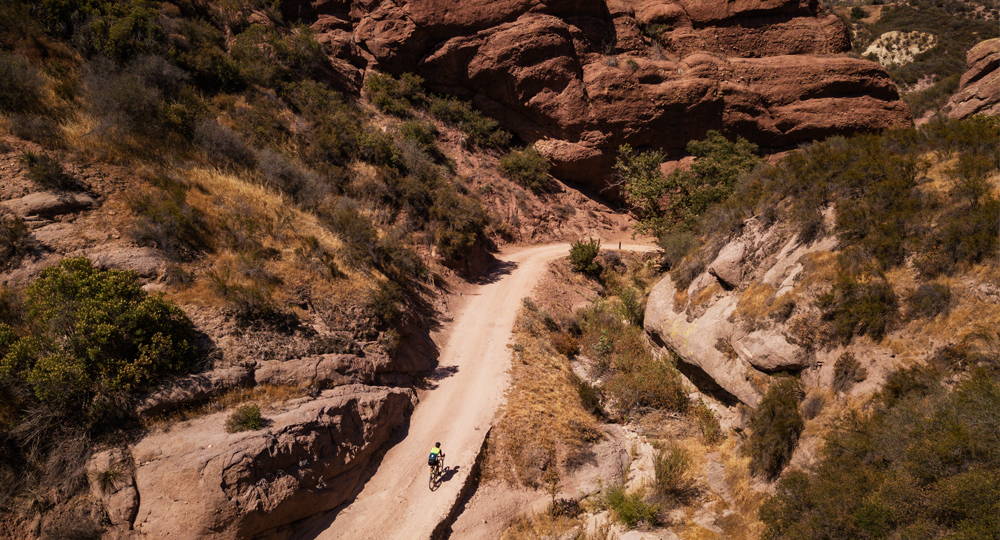 TWO DISTINCT BOTTOM BRACKET STANDARDS
Yes, there are more bottom bracket standards in the world than you can shake a stick at. But we love the Breed's T47 standard. It has all of the benefits of old-school threaded bottom brackets, like creak-free performance and easy maintenance. But it also takes advantage of the latest technology to maximize stiffness for putting down all the watts. It's durable and gets the job done exceptionally well, just like the Breed. For the Broam, we went with a tried-and-true BSA threaded bottom bracket. It maintains a creak-free riding experience with easy maintenance capabilities, and is the best option for the long days and endless exploring you'll do aboard a Broam.