Triathlon Bikes

Introducing the IA disc
Triathlon racing runs through our veins. Our first bikes were built to slay the lava fields of Kona and we've been unrelenting ever since. The IA - our pinnacle tri bike, the benchmark by which all triathlon bikes are measured - has evolved. Our IA platform has been the world's fastest bike in real race conditions since its inception. Undefeated at 6 Kona World Championships in a row and multiple 70.3 World Championships. Numerous course records. And rocket ship to the world's fastest age-group athletes. So, how to improve? Completely redesigned for disc brakes, the world's best bike just got better.
The Felt Triathlon Bike line-up comes in 4 platform variants: The IA Disc, the IA rim, the DA (UCI legal for time trials as well), and the more entry-level B bike. All of our triathlon bikes prioritize fit and function along with build kits that offer a great out-of-the-box race option as well as upgrade-ready specs depending on the level. The IA is our #1 selling platform. The Felt IA Series offers a varied mix based on the rider's needs. Our top-of-the-line full-integration IA | FRD and Advanced and Disc models have the sleekest, most integrated front end for optimal speed, aerodynamics, and range-topping function. The standard rim versions don't give the same full-integration but they offer an optimal blend of speed and adjustability at a more accessible price. Regardless of your choice, know that the IA is the winningest triathlon bike competing today but you can count on any of the Felt Triathlon bicycle line-up for speed-inducing performance.
THE IA DISC | YOUR CHOICE IF SPEED MATTERS
The IA Disc was introduced at Kona 2019, setting a new bike course and overall course record under Daniela Ryf. Adding disc brakes offers a true performance advantage and is not just a trendy move. With better, more dependable stopping power, thru-axles for increased stiffness and improved tracking, and a re-worked frame to accommodate and enhance the disc brakes, the IA Disc platform is a true step forward. The major advantages of disc brakes are indicated below. For more details on the IA development and technology, take a look at the bottom of the page.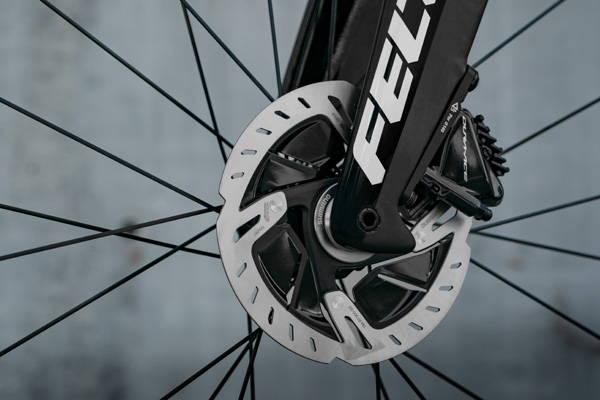 Best Performance In All Riding Conditions
Disc brakes are the best means of controlling a bicycle. Period. They provide more stopping power, greater modulation and more consistent performance than rim brakes. Plus, they perform better in adverse weather conditions. Wherever the road takes you, and in whatever conditions you find yourself, the disc brake-equipped IA gives you the confidence to tackle any descent. For racers looking to maximize their bike split by saving every spare second possible, disc brakes provide improved control that allows you to carry speed through turns for a more fluid riding experience.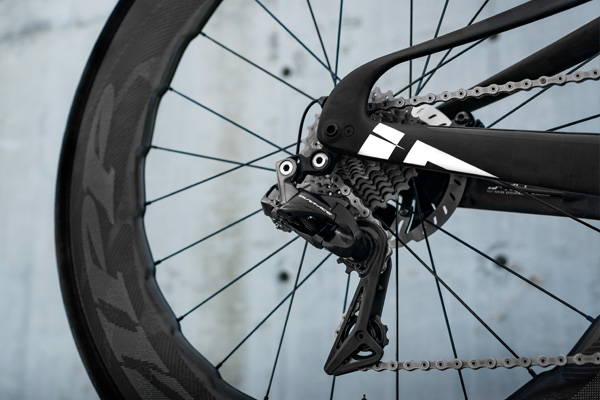 Thru-Axles Enhance Stiffness & Stability
To accommodate the added stopping forces provided by disc brakes, the IA Disc features thru-axles on both the front (12mm x 100mm) and rear (12mm x 142mm) dropouts, rather than traditional quick-release skewers. The thru-axle is a proven design that provides a more secure interface between the bicycle frame and the wheel, which also enhances the stiffness of the frame-and-wheel connection. A stiffer interface at the rear of the bike provides noticeably crisper and quicker shifting, while the front-end of the bike will sport increased handling prowess and a more predictable yet livelier steering feel.

Added Convenience & Usability
Increased Wheel Options: Many triathletes possess several different wheelsets, which can be easily swapped on the IA Disc without changing brake pads or adjusting cables. Also, with an eye toward the future, disc brakes continue to become the de facto choice when it comes to bike componentry, and wheel makers are no longer hindered by the need to include a braking track on their rims. They are experimenting with radical new profiles, shapes, and materials. We're at the dawn of a new era in bicycle aerodynamics, and the IA Disc will be capable of fully taking advantage of these future designs.


Travel: For triathletes who travel to races and bring their bike with them in some form of luggage, disc brakes provide quicker bike setup times and minimal overall adjustment. This is because with disc brakes, wheels can be installed without having to adjust the brake calipers, and there is no need to disconnect and reconnect brake cables.


Maintenance: In addition to enhanced wheel compatibility and more convenient travel capabilities, disc brakes offer several other advantages over rim caliper brakes. The IA Disc models with hydraulic brakes are equipped with self-adjusting brake pads, meaning that riders no longer have to adjust their rim calipers due to sustained wear of rim-based brake pads. The mechanical disc versions have a barrel adjustment capabilities and caliper pad adjustments to help with fine-tuning. Likewise, all things being equal in terms of cumulative riding time and environment, disc brake pads last longer than rim brake pads, reducing the frequency of which brake pads will need to be replaced.
Component Integration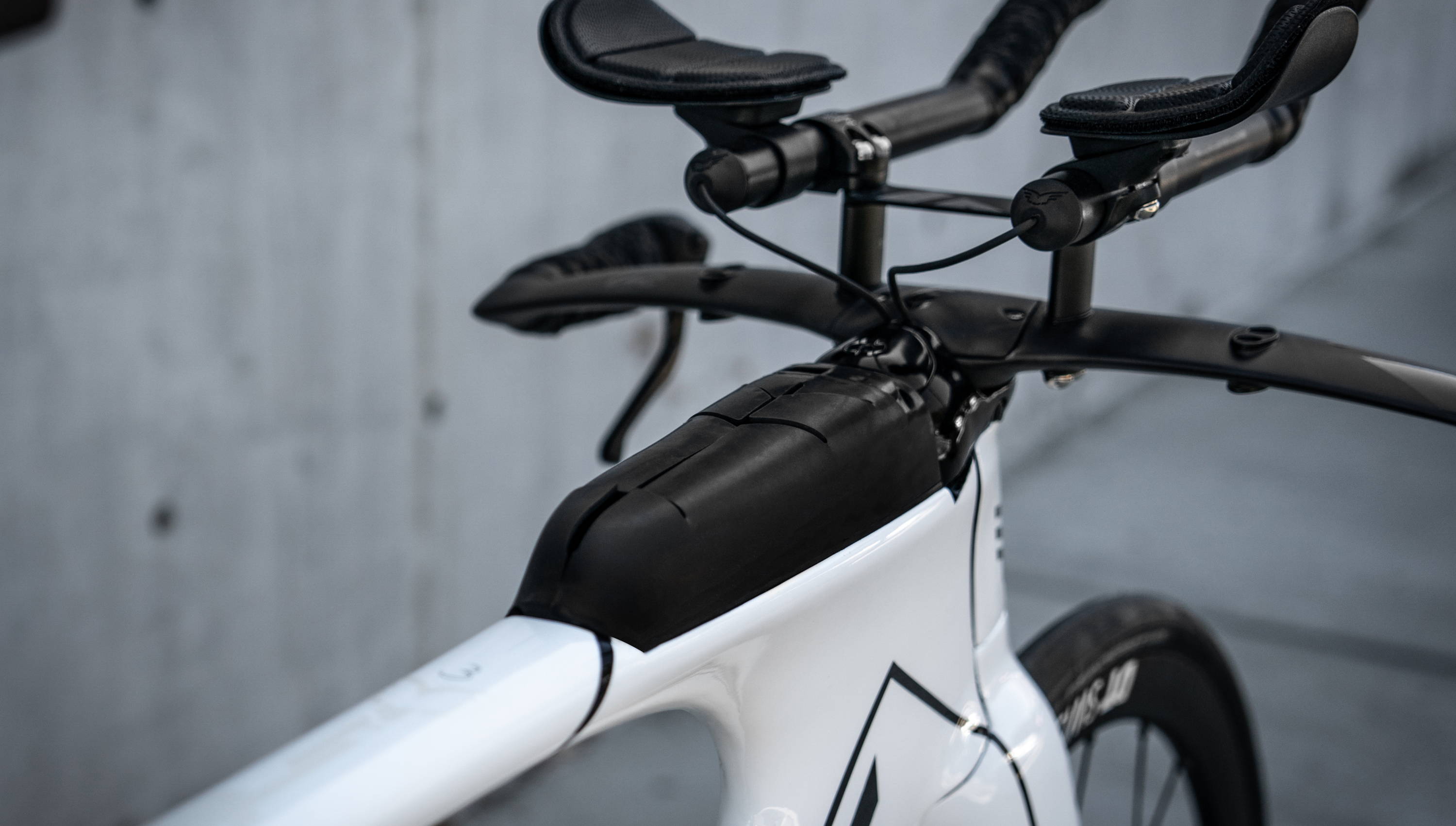 Storage Solutions
The IA Disc comes equipped with Felt's latest top tube storage solution, the integrated CALpac 2.0. This storage unit features ample space for all of the riding essentials to which a rider needs quick and easy access. Likewise, the IA Disc includes the BTSpac storage device, located behind the seat tube. This unit is ideal for a flat tire repair kit and/or on-the-go tool kit, or any other items that a rider doesn't require while pedaling on the bike. It's shape has been aerodynamically optimized for the IA Disc, meaning that it creates no penalty in terms of aerodynamic drag.
Tire Clearance
The savvy triathlete will utilize the best equipment possible for any given racecourse, and that includes selecting the optimal tire come race day or in anticipation of a long training ride. The IA Disc features more clearance than any previous Felt triathlon bike, meaning that it can accommodate tires up to size 28mm on select rims, per ISO standards.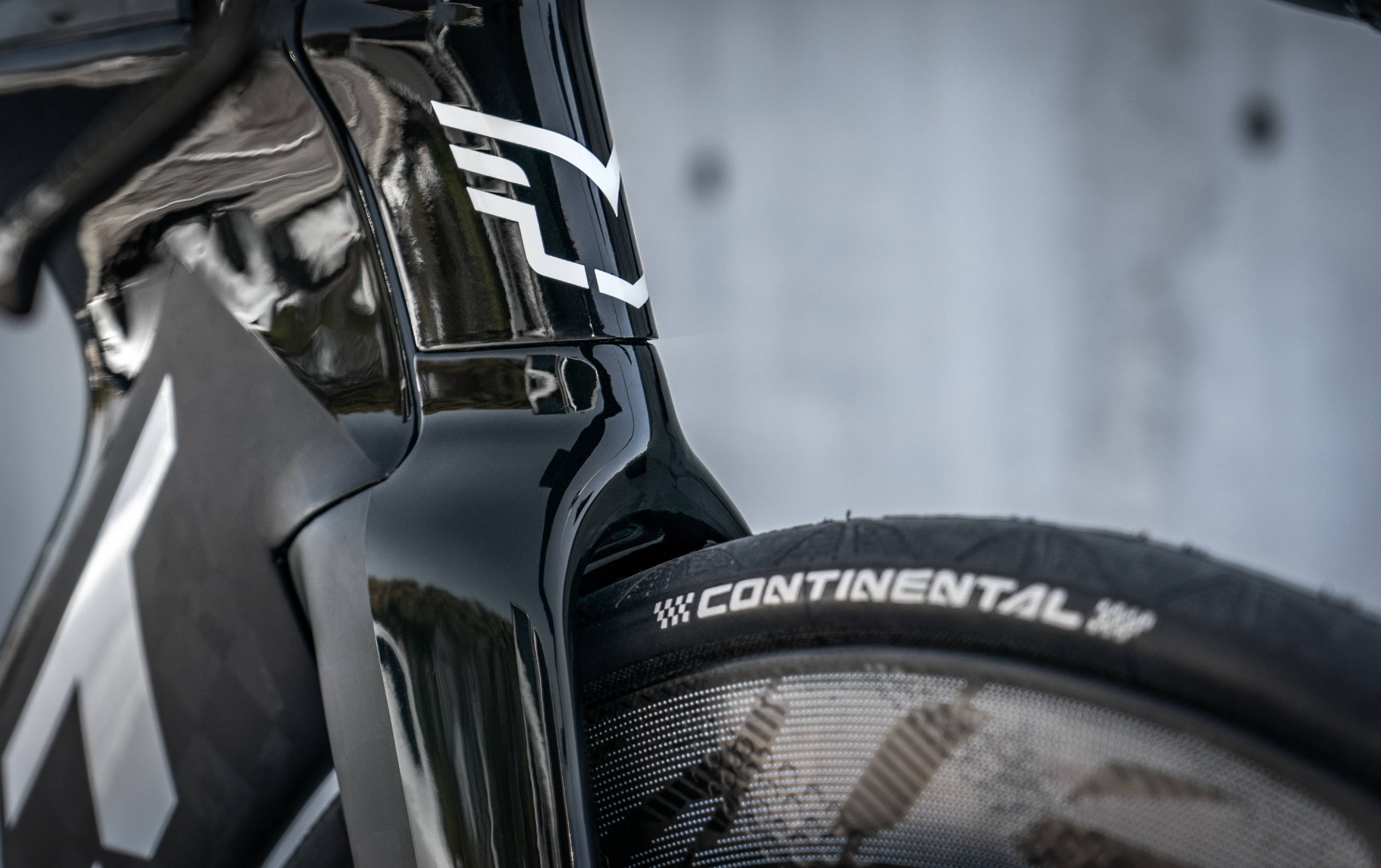 Speed: Aerodynamics & Rolling Resistance
Every racecourse is different, with varying elevation gains, road curvature, and, of course, an endless variety of wind, both in terms of velocity and direction. After endless simulated modeling, wind tunnel testing, and real-world riding of prototypes, countless new designs were scrutinized, updated, and tested again, the cycle repeating anew. The result is a bike worthy of carrying on the legendary IA name, one featuring the improved performance that disc brakes bring to the riding experience.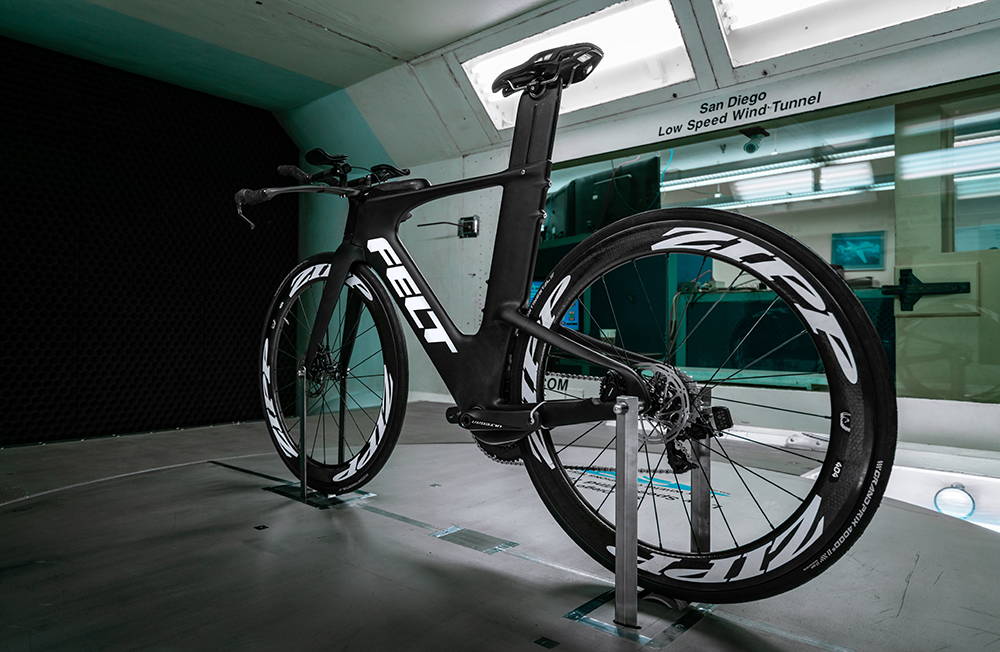 FRAME TECHNOLOGY
TeXtreme & Carbon Innovation
In trying to improve upon the performance of the legendary IA triathlon bike, Felt engineers revisited the core element of the chassis: its carbon fiber construction. Drawing on decades of carbon fiber innovation, they tested the merits of several new layups in conjunction with Felt's industry-leading construction methods in order to ensure that the IA Disc would not only be as aerodynamic as its predecessor, but remain at the same impressively low weight and retain its incredible ride quality.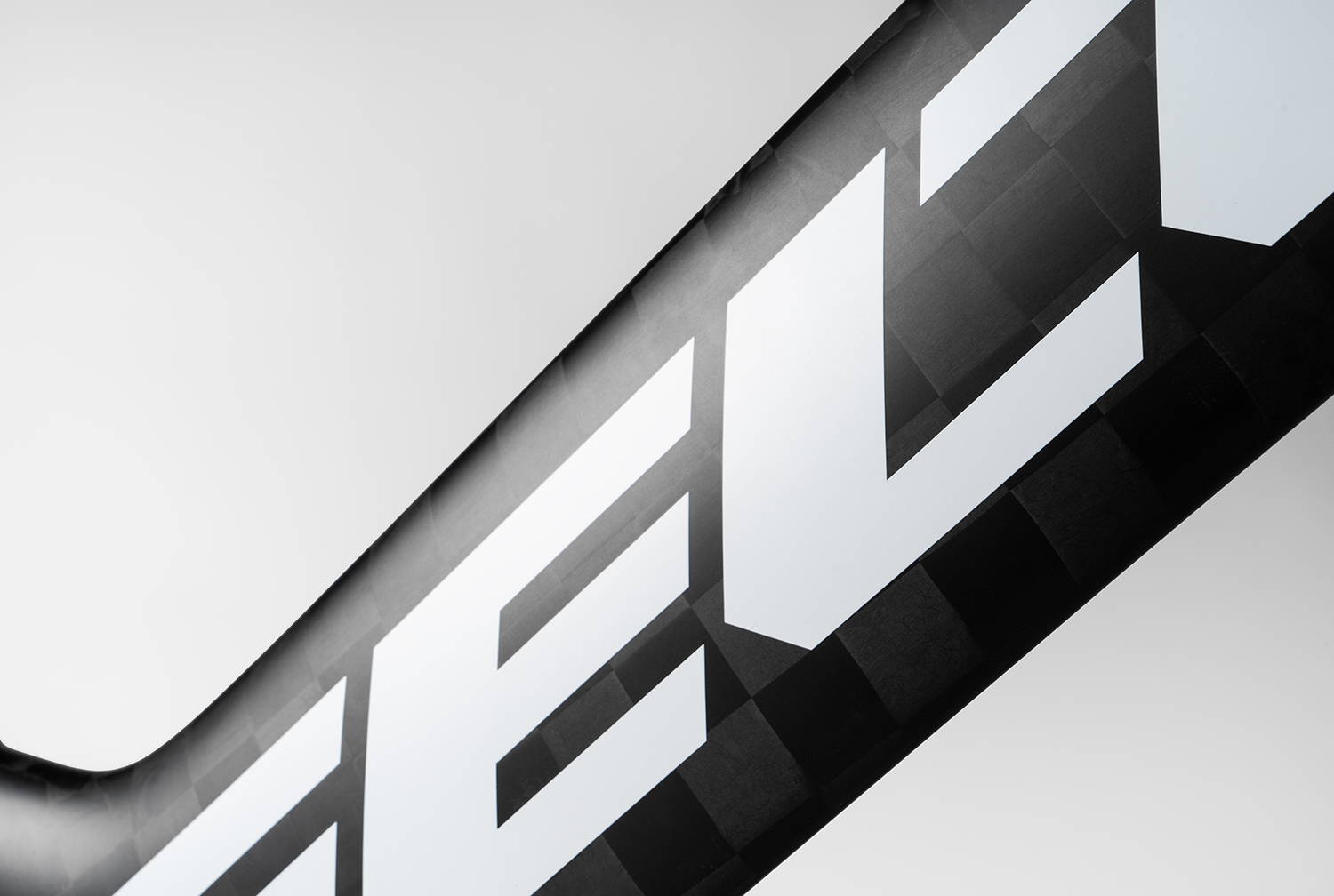 Key Elements: Fork & Frame Shapes
Rather than slapping on a set of disc brakes to the previous generation IA, Felt engineers created an all-new beast in the IA Disc. A brand-new fork sits front and center, which was necessary to handle the added stopping forces of disc brakes, but it also features a refined level of compliance to maximize ride quality, stability, and steering response. The IA Disc also sports an all-new rear triangle that is built around the bike's disc-brake and thru-axle system that ensures crisper shifting and better pedaling efficiency.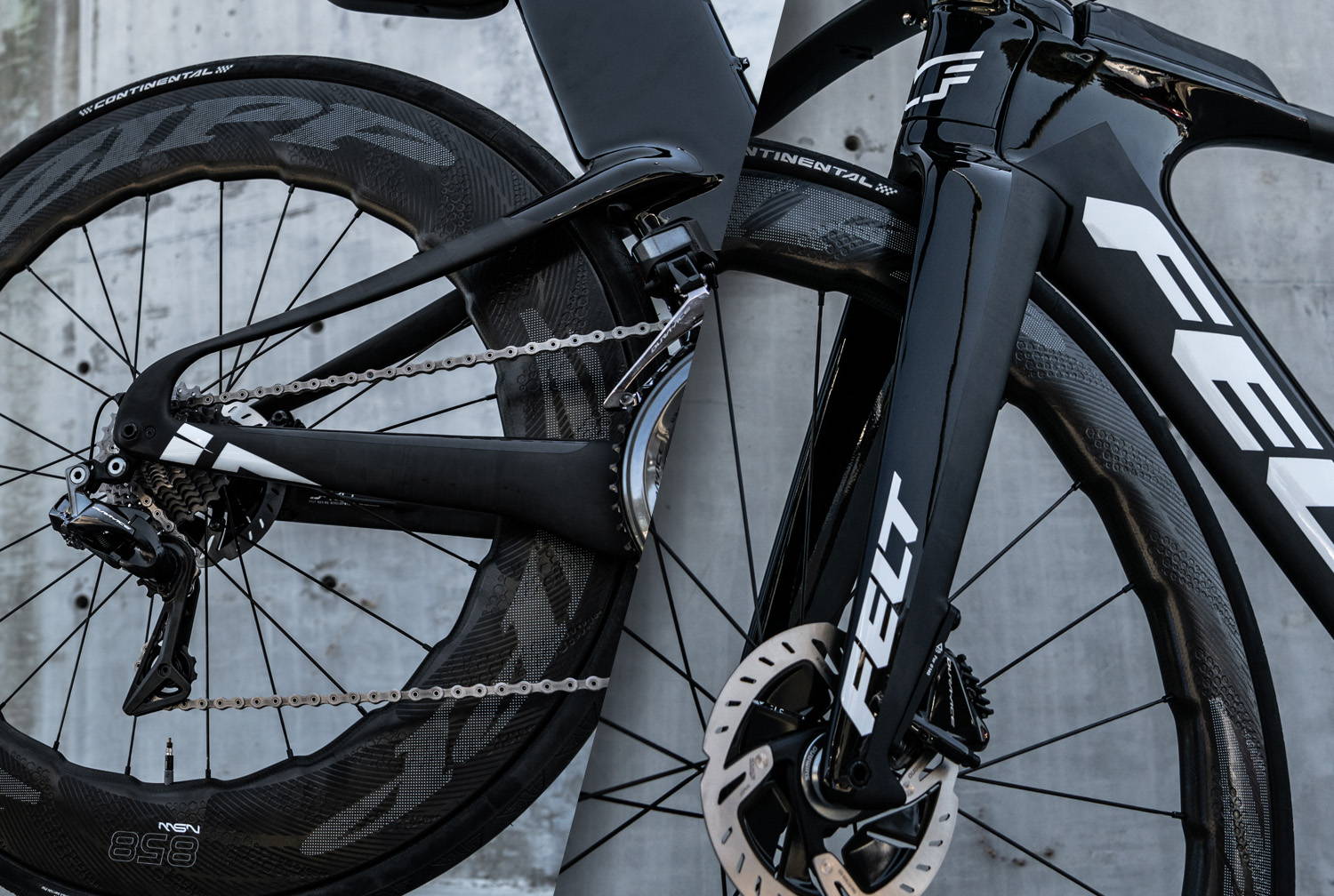 Geometry
The IA Disc features the very same tried-and-true, cherished geometry that has propelled Felt riders to the top step of the podium for over five years, which includes an undefeated run of five straight Kona World Championship wins. No other triathlon bike on the planet rides like the IA, and you'll feel the difference from the very first pedal stroke, thanks to its impeccable steering response for technical corners and stable handling for all-out, sustained efforts in the aerobars.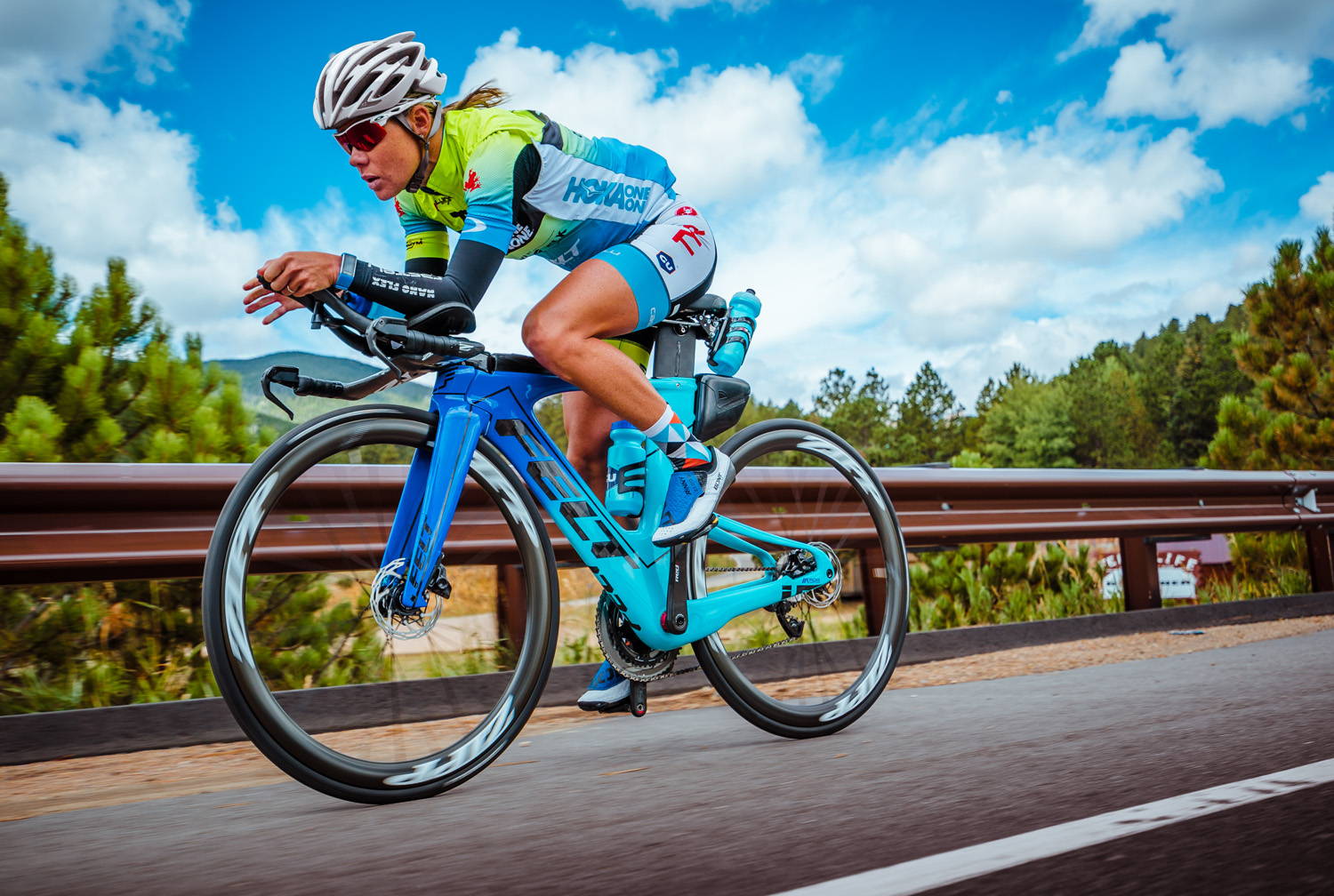 WORLD CHAMPIONSHIP-WINNING, RECORD-SETTING DEBUT
What would you do with an extra 18 minutes in your day? If you're Daniela Ryf, you'd put that to good use by extending your lead over your rivals in the biggest race of your life. Not only did Ryf ride the new Felt IA Disc to a Kona World Championship in its racing debut, she also shattered the bike course record by over 18 minutes. The result is also the first Kona win (of undoubtedly many) aboard a disc brake-equipped bike. Not bad for a rookie machine, but not surprising based on its pedigree: the Felt IA line has now won a staggering six straight Kona titles. The best just got better.